Used Car Loan Rates: How to Get the Best Deal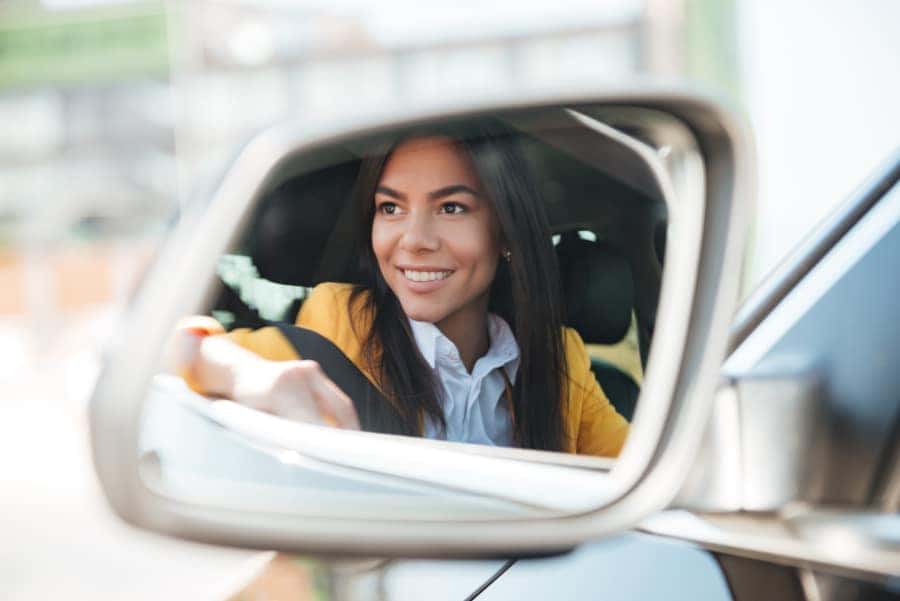 Finding the perfect used car is a big task. You've spent hours searching online listings and test driving different makes and models until you finally find the one that fits your needs. Now the question is, how do you get the best used car loan rates for financing?
No matter how perfect the vehicle, it's important ask questions and shop around so you get the best loan rates.
Never agree to a bad financing agreement just because you've fallen in love with your car selection. There are cases where your interest rate may seem high, but this could be due to your credit. If you've ever been stuck in a high-interest car loan, you know how much it impacts your monthly budget. Be sure to ask questions about the reasons behind the high rate and assure it is something you can afford.
In this article, we'll take a close look at how you can pay as little as possible for your financing while still landing the car of your dreams.
Now, let's dive in.
Things to Consider Prior to Applying for Your Car Loan
There are a few important things you need to look at before applying for that new car loan.
First, you want to be very familiar with your personal credit report. Know what your credit scores are and understand what your overall credit situation is. Banks and private lenders may approve you with bad credit, but know that your interest rats will be higher.
Most importantly, know what you can afford each month within your budget. What will your monthly payments be?
Recent data from Experian shows that the average price of a used vehicle is at an all-time high of $19,329. The study also shows that the average credit score for buyers of used cars is 643. On average, these buyers land a car loan rate of 9.17%.
If you have excellent credit you may be able to secure a loan for as low as 2%, up to around 5-6%. On the opposite end of the credit spectrum, buyers with very poor credit scores should look to pay high rates.
Where do you fall in the credit spectrum? It's important to know this before you start applying for loans.
The good news is, after a few months or a year of having the vehicle, and as you rebuild your credit, some dealers such as House of Cars, may allow you to refinance for a lower rate.
What Do Lenders Look For When Setting Used Car Loan Rates?
Of course, your credit score is at the top of the list when it comes to approvals/denials and what interest rates are set. Dealers like House of Cars approve any type of credit history/score, but rates will depend on your current situation.
Beyond that, you can expect that lenders will look closely at:
Your payment-to-income ratio
Your personal debt to income ratio
How much money you're putting down on the vehicle
Lenders want to make sure you can comfortably afford the monthly payment that'll be set on your loan.
A lender will also look at the loan to value of the vehicle.
If you're not familiar with the loan to value math, it's the amount of your loan divided by the value of the vehicle you're buying. The best way to lower your loan to value is by putting the most money down that you can. An online auto finance calculator can give you an estimate.
Shop Around First
Explore financing options on your own first before you head into the dealer. See what kind of financing you can get on your own, then find out if the dealer can meet or beat it.
When you're shopping around for the best used car loan rates, pick a reputable dealer before applying.
If you do a few applications today, then wait a few months and start applying again, it'll most likely count as multiple inquiries. This can affect your credit score.
Private Landing
Some prefer private lending vs bank loans for various reasons.
Private lending may offer more flexibility or approve when a bank disapproves. If you prefer private lending options, find a dealer that offers this, such as House of Cars.
Indirect Lending
The other type of used car financing is referred to as "indirect lending". This is where a car dealer has a network of lenders they work with. They use this network to arrange the best financing for your car.
One huge advantage to indirect lending is that dealers such as House of Cars have access to many more lenders that you probably don't.
Because there is such a huge amount of indirect lenders the dealers work with every day, their rates are very competitive. Often this will result in very low interest rates for you and a lower monthly payment.
Negotiate the Price of the Car
You're looking for the best overall deal, right? That being the case, it's best to focus on the price of the used car. While at the dealership, don't negotiate your monthly payment but instead focus on the sale price of the car.
If they can give you a great deal, then take it. Meanwhile, you've also gotten the best possible price on the car.
Check For Certified Pre-Owned
When looking for the best used car loan rates, consider looking at certified pre-owned (CPO) cars.
CPO cars are late-model used cars that go through an inspection process that is very rigorous. They'll also typically include some sort of manufacturer warranty.
They are packaged with manufacturer incentives which help you secure the best interest rate on your car loan.
Currently, deals on CPO's boast low rates. On top of that, manufacturers often offer free maintenance or payment credits on CPO's that'll save you even more money in the long run.
The Best Used Car Loan Rates are at Your Fingertips
Remember, it's always best to do your own research when you're looking for the best used car loan rates on the market. However, keep an open mind when you're at the dealership.
Always know what payments you can afford.
If you haven't found that perfect vehicle yet, we've got an amazing used vehicle inventoryyou'll definitely want to check out.
Of course, we can help get you the best financing rates as well when you apply. Good luck with your search. We hope to serve you soon!