Top 10 Safe Used SUVs for Families You Can Buy In 2021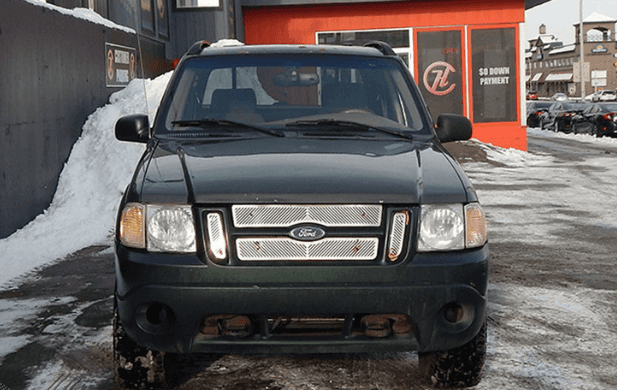 Nothing is more important than your safety and the safety of those around you.
If you are looking for an SUV, you are someone who wants to comfortably transport family, friends without compromising on safety. A wise decision, given that when you go vehicle shopping, safety is vital.
At House of Cars Medicine Hat, not only do we care about providing the best vehicle models and affordable deals, but we care about safety as much as you do.
Our experts prepared this blog to help you choose an SUV that is safe, comfortable and durable for you and your family.
Here are some of the safest SUVs available in the pre-owned vehicle market that has won a Top Safety Pick award from the Insurance Institute for Highway Safety (IIHS) in the past recent years:
1) Mercedes Benz GLE :
In the Insurance Institute for Highway Safety crash tests, this SUV earned the highest overall rating in every aspect evaluated in the Crashworthiness test.
One of its most prominent safety features is its Pre-Safe system, whose primary function is to tighten the passengers' seat belts immediately after the system detects an imminent impact.
As for child safety, the rear has two rear seating positions with complete child seat attachment (LATCH) hardware. This system also obtained the highest rating in crash tests.
If you are looking for an SUV with innovative technology to safeguard you and your loved ones, Mercedes has you covered with this one.
2) Chevrolet Trax
In all three categories evaluated by the IIHS, this SUV received the highest rating in every aspect considered except for passenger safety in frontal crashes, in which it still met all expectations.
It is equipped to avoid car incidents. It has a reverse camera system, blind-spot monitoring, rear parking sensors, rear cross-traffic alert, lane departure warning, and forward-collision warning.
The child seat anchors received an acceptable rating, allowing them to compete with the big guns in the market.
In general, it is a powerful, comfortable and safe vehicle to prevent road accidents, ideal for a road trip with your friends or a family.
3) Ford Explorer
This mid-size, heavy-duty SUV has a powerful engine prepared with different safety options like MyKey, emergency braking, collision warning, pedestrian approaching warning, and blind-spot monitoring.
The SUV Ford Explorer is also part of the IIHS Top Safety Pick+, as it obtained the highest rating in all aspects of Crashworthiness evaluated at the time.
As a result of these tests done by IIHS, Ford makes improvements in each of their new models to constantly ensure that their SUVs vehicles are safe for families.
If you are looking for an SUV endorsed by a brand that cares about safeguarding all passengers' safety, you should consider this vehicle!
4) Mitsubishi Outlander 4-door
Unlike other more luxurious SUV models, the Mitsubishi Outlander offers a modest design focused mainly on the passengers' safety at an affordable cost.
This SUV is part of the IIHS Top Safety Pick for having the highest ratings in the tests of frontal, side and roof resistance crashes. These high rites guarantee that the structure of this vehicle is prepared to shield all passengers in different situations of impact.
For families or groups of friends who like to go on road trips on weekends and drive safely in the city during the weekday, this SUV is an option that would fit their needs perfectly.
5) KIA Sorento
This SUV received the 2021 Top Safety Pick Award because of its excellent performance in all categories except for headlights, where it still received an okay score.
In the frontal crash test verifications, the KIA Sorento received a good overall evaluation for its structure and safety cage, and very good safety measures for the passenger side, protecting the passengers from all types of injuries to most parts of the body.
The 4-door 4wd SUV focuses on comfort and, of course, all passengers' safety while also having excellent power and fuel efficiency. An option that you need to evaluate while looking for a daily life SUV.
6) KIA Telluride
The Telluride performed with an overall good rating in the IIHS impact tests, mainly because of the many safety features that focus on protecting its passengers from the more usual side crashes rather than front crashes.
With a great rating on side crash safety and an acceptable rating on both frontal crash and rollover safety, the Telluride shows good quality, especially for urban driving.
This SUV has airbags for the driver and every passenger, protecting the legs and sides of the head, something that not all other vehicles in the market have.
It also has technology features that help the driver maintain complete control of the vehicle and provide assistance on the road like sound alerts, sensors, etc.
With the safety equipment and these technological features, the KIA Telluride is an SUV you want to drive in Medicine Hat.
7) Mazda CX-9
This one received a good rating on most categories and achieved some of the best possible results on the crash tests, both frontal, side and rollover types.
This Mazda SUV also received good ratings on its headlights and other technology features, giving it a total of 6 Top Safety Pick Plus prizes.
Its results for the front crash prevention tests were so good that it received a Superior ranking (even better than the good ranking it got on all the other tests).
8) Subaru Ascent
This 4-door SUV aced every test, getting a good rating on every category there is to test, and obtaining a Superior rating on the front crash prevention: vehicle to vehicle test.
Its EyeSight Driver-Assist System met all the requirements for forwarding collision warning, avoiding collisions on speeds up to 25 mph, and receiving a Superior rating on preventing vehicle-to-pedestrian front crashes, the most dangerous crash on the scorecard.
9) Toyota Highlander
Are you looking for a comfortable and safe SUV to drive around the city? Toyota has done it again.
The Highlander's overall safety rating by the HIIS test is good, but it varies between models due to differences in trim and options.
The safety measures of all types of crashes received a good rating and its prevention systems for both vehicle-to-vehicle and vehicle-to-pedestrian situations. The only difference between trims is the headlight system, which received a good rating on one option and an acceptable rating on the other, as it can cause glare.
10) Volkswagen Tiguan
The Tiguan has been one of the most awarded SUVs from both the IIHS and the Euro NCAP, as Volkswagen's market presence is significant worldwide. They are scoring impressive ratings in crash safety for drivers, passengers, and even child occupant protection.
It also features safety equipment like emergency braking systems and driver assistance for lane-keeping and other situations. The Tiguan scored well in almost every category tested, except for headlights. The headlights did not perform well in the IIHS test, but this is a general area of opportunity for many SUVs in the market.
Where can I find these?
Now you know a little better about the safest SUV models on the pre-owned vehicle market. The next step is to find a reputable dealership and explore their used SUV catalogue.
If you are looking for a used SUV in Medicine Hat, the House of Cars experts are waiting for you!