The World in The Palm of Your Hand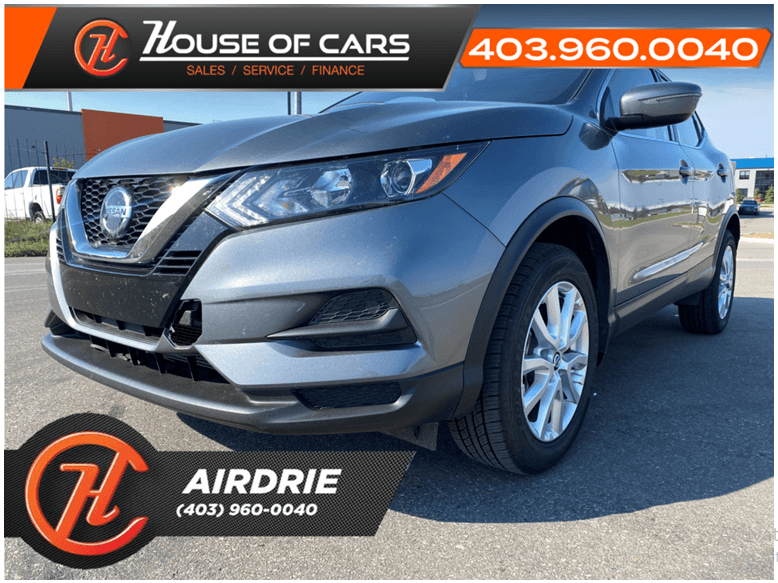 There comes the point in life when the wilderness calls to us. The idea of being outdoors with clean air, a fireplace, and some smores is something that gets to everyone.
But it's not like you can go and throw everything behind. And let's be honest, the second that the 2010 corolla touches the mud, it will get stuck.
Let's Take to The Road
So, what's the best idea for maintaining a healthy balance between city and outdoor life?
The crossover SUV is home in the mountains or cruising downtown with a cup of coffee. No matter what adventure awaits you, smooth and adaptive handling ensures you're ready.
We have prepared a little list of what we think are the best crossover SUVs we've seen in our used car dealerships.
The Rav4
The Toyota RAV4 stacks nicely in the competitive compact SUV class thanks to the vehicle's smooth handling, spacious seating and cargo areas, and user-friendly technology options.
In 2018, Toyota fully redesigned the 2019 Toyota RAV4 as the vehicle entered its fifth generation, updating the RAV4 to include a more powerful engine, redesigned interior and exterior styling, and new technology options.
If you are searching for a roomy, stylish, and capable SUV, the Toyota RAV4 certainly has plenty to offer.
Nissan Rouge
A Nissan Rogue is an upscale and roomy subcompact SUV well worth considering if you're in the market for one.
Thanks to its luxurious, well-designed interior, above-average cargo space, and a long list of technology features, the Nissan Rogue has built a large fanbase in the subcompact SUV market since it entered its second generation in 2014.
With the second-generation Nissan Rogue, the third-row, seven-passenger seating was also available.
Additionally, the Rouge has been updated with a sophisticated suspension system that improves its handling and a few other technological features.
This second-generation Nissan Rogue is perfect for those who want an SUV with the passenger and cargo space of a sedan while still being smooth and agile on the road.
The CR-V
It is currently in its fifth generation and has been available since 2016.
It is a five-passenger compact crossover SUV. The perfect vehicle for urban dwellers, it strikes a balance between a passenger car and a utility vehicle.
The city has narrow roads and few parking spaces, making it particularly challenging for young families.
In its fifth generation (2016–present), the CR-V boasts an array of features, including a turbocharged engine (on the EX-trim and above), Honda Sensing® driver-assist technology (on the EX trim and above), and all-wheel drive (on all trims).
A 7-inch touchscreen Display Audio infotainment system, compatible with Android AutoTM and Apple CarPlayTM, is available for the interior.
Ford Escape
Ford Escape is a compact crossover that the company has sold since 2000. What sets the Escape apart from its competition is that it's fun to drive and can tackle everyday life with agility and competence.
This vehicle is an excellent fit for small families and professionals who require cargo and passenger space on short and long road trips.
With various standard and optional equipment, it has been an icon of Ford's lineup since 2000. Inside and out, the 2017 model received a facelift, and Apple CarPlayTM and Android AutoTM were added as options.
With the 2020 model year, Ford Escape will enter its fourth generation. The current generation of Ford Escape was produced from 2013 to 2019.
Three trim levels are available: S, SE, and Titanium. The SE and Titanium models come standard with all-wheel drive, while the SE and Titanium offer four-wheel drive.
For 2017–2018, Ford Escape SE and Titanium trim levels, EcoBoost® turbocharged 1.5L four-cylinder and 2.0L twin-scroll engines are available. The 2.5L four-cylinder engine produces 168 horsepower.
Let's Seal the Deal
Of course, there are many other options, but these have become favourites over time and have proven their worth.
So, if you are convinced or still have some doubts, come down to our car dealership in Medicine Hat and look at all the different options we offer. We are sure one of them will go home with you.
And if you have bad credit, don't worry! Our auto dealers will offer you the best rates for a loan possible so you and your wallet drive home happy.