The Top 7 Sports Cars For Sale And What Features To Look For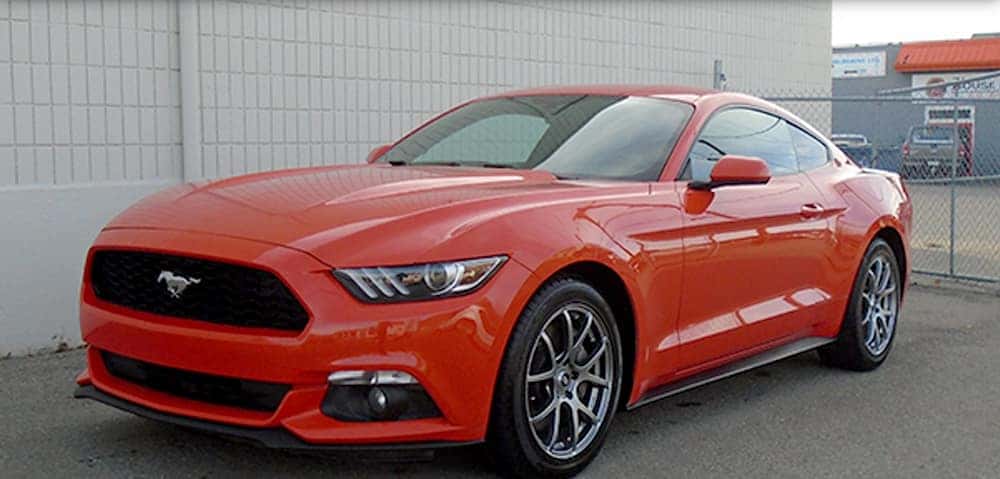 There comes a time in life when one just wants to drive a sports car. To feel the wind in their hair. Or maybe just to get that extra ounce (or three) of power behind the wheel. No matter the age of a person, a sports car is a deluxe addition to any garage.
Finding the right sports car can be quite a tedious task with so many price points and styles available. Choosing a sports car however, boils down to the available features.
Keep reading to learn about the top 7 sports cars for sale:
Mazda MX-5 Miata
Although this small coupe only has 167-horsepower in the base model, it's small and feels fast because it sits closer to the road. With a rear-wheel-drive layout and its small size, the Mazda Miata also carries excellent weight distribution.
This car handles extremely well, nearly unmatched by similarly priced rival sports car models. It makes for an incredible driver experience as one can be completely engaged in the drive for just $25,000, the base price for a brand new model.
The Mazda MX-5 Miata is a favorite of sports cars for sale today.
Ford Mustang
This classic muscle car packs an amazing value starting at just $24,500 for the base model, brand new. It has a 300-horsepower, V6 stock engine but still gets great gas mileage on the highway and in the city. For a little extra power, there's also the V8 equipped GT model packing 435-horsepower.
The Ford Mustang is a simple representation of a sports car and extremely popular with consumers. It only has two doors so don't plan to start a family with this car.
Chevrolet Camaro
The Chevy Camaro has always been a classic car and nowadays one can purchase this oldie but goodie in a newer frame and body. Sticker price on a brand new Chevrolet Camaro comes in at only $24,500 so finding a used sports car for sale in this genre could save a lot of dough.
This car comes stock with a 322-horsepower V6 engine in a retro style body, in both the coupe and convertible models. It also gets an astounding 31 mpg on the highway and 22 mpg around town.
One can't go wrong with the Camaro for it's classic body and natural power.
Scion FR-S
The Scion FR-S only comes available as a coupe but also boasts seating for four. It can be tight so don't plan to pile a bunch of friends in just because it will seat them.
This car offers 200 horsepower with tremendous acceleration at almost any speed. The rear wheel drive layout, along with a desirable front engine makes this car a real part of the competition. It's an enjoyable ride for any enthusiast.
Purchasing a new Scion FR-S will only set one back about $25,000 but a used model can save some serious cash. Go ahead, enjoy the ride.
Subaru BRZ
Although the Subaru BRZ starts a little higher than some similar car models, $26,500 for a brand new model is worth it for all standard equipment that comes with it. It also sports a well-balanced chassis for a front engine. The rear wheel drive layout and wide track allow for excellent weight distribution.
Unfortunately, this model doesn't come available in a convertible version, but for sports car enthusiasts, this car offers an incredible driving experience.
Subaru is also noted for their awesome safety features in all of their car models.
Mini Cooper Roadster
A sporty and luxurious Roadster is just the ticket for a good time. It comes with three levels of horsepower in high-performance engines and has excellent handling considering the front wheel drive.
The Mini Cooper Roadster sports beautiful interior with high-quality materials, including iPod connectivity and customization options within the technology. It also has keyless entry and alloy wheels to complement the exterior of the vehicle.
These models start at around $27,000 brand new and even the nicer models only cap out at $40,000.
While considering sports cars for sale, this is one that will not disappoint.
Mercedes Benz SLK
With a slightly different character than other sports cars for sale, on this list or otherwise, the Mercedes Benz SLK puts an emphasis on luxury and a laid back driving experience. It combines sport and luxury with a well-crafted interior and 201-horsepower turbocharged 4 cylinder engine.
A power retractable hard top and great fuel economy are just two great reasons to take a look at this car.
While the starting price for a brand new model comes in at $44,000, picking up a used onecould save a hefty penny.
Features of Popular Sports Cars
Most sports cars are rear wheel drive.  This allows for sharper steering and handling. It also improves performance on the car.
Check out some other features to consider here:
Safety Features
Tires
Driver and Passenger Access (entering and exiting the vehicle)
Handling
Drive Wheels (front or rear wheel drive)
Advanced Safety Technologies
Audio System
Entertainment and Convenience
Navigation System
Satellite Radio
Engine and Fuel Economy
Look for these features in all the sports cars that are considered. Some features may be more important than others but all of these features are generally found in a sports car model.
Purchasing Sports Cars for Sale
Purchasing a sports car should be fun and exciting. Make careful choices because this is a decision that will stick with a person for years to come. Make sure to consider all the features included in the price.
When a decision is finally made, it's also a good idea to check with the car insurance company for rates on the car that's chosen. Most insurers charge severely higher premiums for sports cars and it would be terrible to find that the vehicle is not insurable once the purchase is made.
Remember to factor in how many times how many passengers will be in the sports car. Some styles allow four passengers. Keep in mind the space limitations, especially in the back seat.
If you're looking for used sports cars for sale, it's time to contact us at House of Cars. We've got what you're looking for!