The Buyer's Used Car Checklist: What to Know Before You Purchase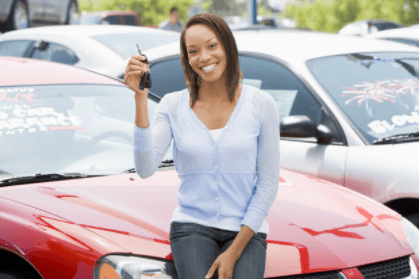 You've thought about buying a used car, but you're not really sure what to look for. You're worried about getting scammed into buying a lemon and wasting all of your money.
If this sounds like you, don't worry. Buying a used car is an overwhelming situation for nearly everybody. A used car with hidden damage can become a very costly problem in the long run. And, if you don't know a lot about cars, it can sometimes be very difficult to tell if you're being duped.
Before you start shopping, you need to arm yourself with information about buying a used car.
In this article, we'll go over the used car checklist that every buyer should have on hand.
Check the Interior and Exterior
Checking the interior and exterior of your car should be the first item on your used car checklist.
Giving the car a quick once over won't do. Here's what you need to check out when it comes to the exterior:
Check the body panel of the car for individual scratches, rust, or dents
Also look for these issues on the roof, hood, and trunk lid
If there are issues with the exterior, make sure it's been professionally repaired
Squat down on your knees in the front of the car and look for waviness, which indicates body damage
Do the same thing on the back of the car and on the sides of the car
Check the tires and make sure it's even across the tread and that the tread tops are flat across the top, not cupped
For the interior, here's what you should look at:
Open the hood and look for dirt and rust on the engines and other parts
Check the upholstery and make sure it's in good condition
Never let someone rush you while you're doing your examination. Take your time, and don't be afraid to ask about anything that looks dented, worn down, or corroded.
Take a Test Drive
Taking a car on a test drive should be the second item on your used car checklist.
It's a good idea to do a test drive both on the local roads and highways. This way, you'll get a good sense of how the car performs in different environments.
While driving down local roads, pay attention to how the car shifts and how it responds to sharp turns. Also, try to hit some stop-and-go traffic so you can see how the brakes respond.
During your highway ride, pay attention to the engine and check to make sure it's running smoothly. Listen for any weird noises from the engine as well as the brakes. Also, check to make sure all of the electronics in the car are properly functioning.
Do a Leak Test
If a car is leaking fluids, that typically tells you it's going to need some repairs.
Luckily, performing a leak test before you buy is extremely easy. During your test drive, take a second and pull over in a parking lot. Let the car run for at least 30 seconds. Then, move the car and check for any leaky spots. Here's what each color of fluid may indicate:
Green: indicates a leak in anti-freeze
Black: indicates leaking oil
Pink: indicates a leak in the transmission
Mechanical Inspection
Many people don't take the time to have a mechanic look at the car before purchasing.
This is unfortunate, because an inspection from a professional is well worth the price, as it can save you from expensive repairs down the road. Plus, mechanics cannot only help you discover problems with the car, they can also help you figure out how much the car is worth.
Read Reviews
On your used car checklist, there should be three types of reviews you want to read: reviews on the car, reviews on the dealership, and a review of the vehicle history report.
You can find reviews on the dealership on their website, Yelp, and on Google. If you're buying on Craigslist or through some other platform, you, unfortunately, won't get this luxury. That's why it's also important to read reviews on the car itself.
Reviews on the make and model of the car can tell you if there are any common problems you should be aware of. This research can be easily conducted online.
Lastly, you need to do a review of the vehicle history report. This review will tell you the ownership history, previous accidents, service points, and any title problems. You can get this report from a dealer or order it online on a site like CarProof.
Find a Fair Purchase Price
Ensuring you are being charged a fair price can be a bit tricky. As we stated earlier, a mechanic is a great source for getting a ballpark idea.
After you've spoken with the mechanic, you should also look at several sources to compare prices. Make sure you compare cars that are the same make, model, and year. Just keep in mind, however, that condition and mileage will also affect the price of the car so only use these figures as a ballpark estimate.
Decode the VIN
Unfortunately, scammers selling stolen cars is an issue that you need to look out for when shopping for a used car.
The best way to tell if someone is trying to sell you a stolen car is by checking the vehicle's VIN decoder chart. By doing this, you'll be able to see if the vehicle's VIN info matches the vehicle's title and registration.
Take Your Time
There's a lot to keep in mind on your used car checklist. Therefore, it's very important to never rush into a buying decision.
Take your time, do your research, weigh your options, and negotiate a fair price in order to prevent buyer's remorse.
This will help ensure you get the vehicle you deserve for the price you deserve.
Used Car Checklist: Wrap Up
Following this used car checklist will help ensure that you don't get stuck with a lemon.
Take your time with each item, and don't let anyone pressure you into buying before you're ready. Taking a few extra days to do your research and choose the right vehicle and save you time and money in the long run.
Alternatively, if you want to go to a one stop shop where your vehicle has been mechanically inspected, tuned up, with warranty and CarProof on hand, then visit House of Cars or contact us today.