The best pickup trucks to buy used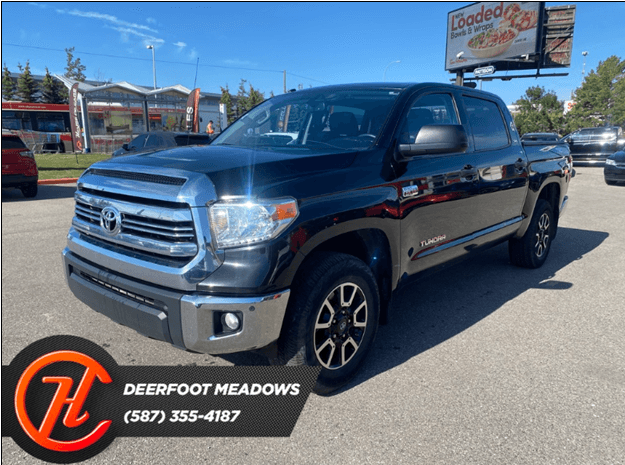 As the pandemic slows down and we are able to do more activities outside and with people, you may be looking for a truck to go to even more places or even for work reasons.
So, continuing our "Best of" series, let's talk pickups.
When talking about pickup trucks, we are talking about a big ol' car that will take you everywhere you want with everything you can think.
In terms of power, performance, towing capability, off-road capabilities, and cabin space, pickup truck shoppers know what they want.
The last thing they want is a truck that will let them down, especially during a long drive.
A pickup truck is a tool more than just a vehicle; they have value simply because of its usefulness, even if they're more than a decade old.
You should look for a used truck that will keep running strong over rough unpaved trails and many miles down the road.
So here is a small list of what we think are some of the most reliable trucks throughout the years
Here's the list:
The Ram 1500
Anyone who needs a reliable, hard-working vehicle that's easy to live with daily will love the Ram 1500. This is thanks to the supple ride, smartly designed cabin, user-friendly infotainment system, and spacious interior of the Ram 1500.
There are three engines available for this truck, including an efficient turbo-diesel.
Even though rivals from Ford and Chevrolet have greater overall towing capacities, few truck owners regularly max out their vehicles' capabilities.
Toyota Tundra
The Toyota Tundra appeals to truck buyers with its simplicity, value, and reliability record.
Toyota completely redesigned the Tundra's design for 2022. The previous generation ran from 2007 to 2021, nearly ten years.
It is possible to score a good deal on a truck from an earlier model year, and even though there have been improvements over the years, they weren't many.
The Ford F-150
Among the most reliable trucks, the best-selling full-size pickup in the U.S had to make the list.
With a seemingly endless list of options, excellent hauling and towing capabilities, and overall comfort, the Ford F-150 is one popular pickup truck.
Ford's slow-and-steady approach to continually improving this go-anywhere, do-anything machine means the F-150 is largely unchanged from year to year.
Six engine options are available to meet the needs of all truck owners.
Nissan Titan
A roomy interior and rugged construction make the Nissan Titan stand out among pickups with its exterior and interior style.
A 390-horsepower V8 is the only engine choice, but it's a pleasure to drive. When you need lots of acceleration, the Titan doesn't wilt.
The Pro-4X trim is for serious off-road adventures, and the base S and SV trims offer three cabin sizes: Single Cab, Crew Cab, and King Cab.
Need an ol' reliable?
In the end, nothing can go wrong when you pull out the ol' reliable and hit the road.
There is no perfect truck for everyone; the best truck is the one you like and fulfills your needs.
We recommend going down and looking at which trucks are for sale at our Medicine Hat dealership. Our crew will help you find one you'll love with a deal you won't believe can help you drive and build credit alongside your mileage.