How to Find the Best Used Family Cars for Sale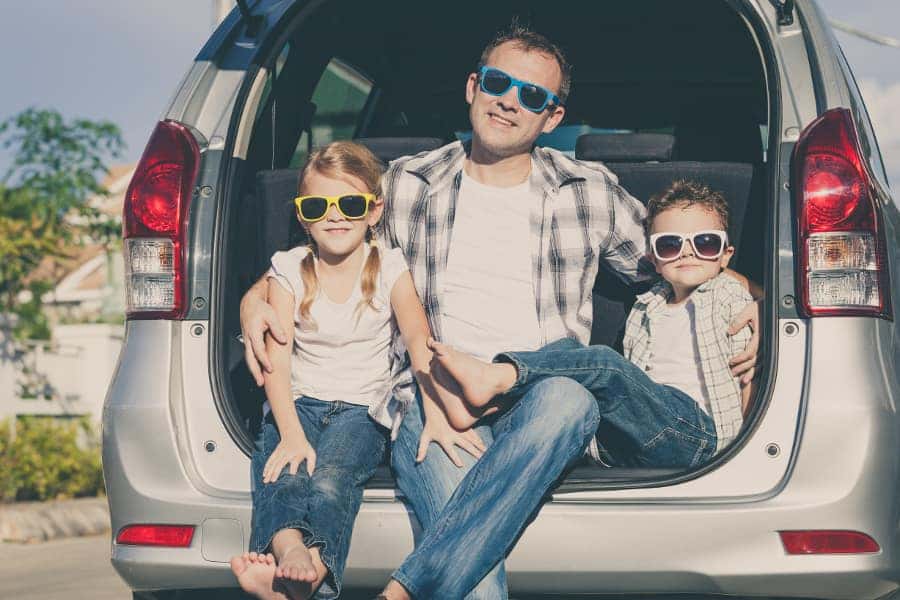 It's advisable that a family spend no more than 10% of their income on the total cost of their car, including insurance. That means for most families, a new car purchase is out of the question. Thankfully there are used family cars for sale that can meet your budget.
With all of the car financing options available, there are lots of great used car choices for families. Used cars are smart choices because the prices of cars typically drop within three or four years being off the lot.
Navigating your choices means that you first need to know what your needs are. Whether you're a small family taking road trips across the state every few months or a big family needing a lot of trunk space, you want to make a smart, reliable choice.
Here are 5 options to help you sort through the used family cars for sale tailored to your family's needs.
Finding the Best Minivan
The natural option for most families of 4 or more is to look into a minivan. For hauling sports gear around town with some room for the dog, a minivan will do the job. Since finding one that's stuffed with gadgets and tech might be out of your budget, manufacturers tend to lean on safety features.
While this only has one USB outlet for the whole family, the Toyota Siena aims to redirect your attention with its all-wheel drive. It's one of the only cars on the market with four wheels gripping the road under the most treacherous conditions.
The latest edition features an 8-speed automatic engine with mountains of torque for hauling passengers and gear up hills with ease. That's what's helped earn it awards for resale value.
Finding one of these only a couple of years off the lot would make it a gem in the rough of your search for family cars for sale.
Finding the Best Family Sedan
For a smaller family looking for a safe car with good mileage, a sedan is a smart choice. What they lack in trunk space, they often make up for in performance and safety.
The Nissan Maxima is well known for its sporty driving but less so for its roominess. It'll be enough room for 3 passengers and some luggage on a trip upstate to see family and suited to get through traffic on the way to the airport.
Well-maintained Maximas have a life long past 10 years and its V6 engine is built to climb hills with you for years to come. It gets a solid 26 mpg from its 3.5-liter engine.
All of these factors keep it rated just below 9 out of 10 in consumer ratings.
Finding the Best Family SUV
SUVs have grown so much in the last 20 years. Safety and comfort standards have improved as well as their value and versatility. The Honda CR-V, one of the best selling SUVs in the country, is no exception.
With starting prices for a new model hovering around $24,000, it should be easy to find one within your price range.
Safety is a top priority for this SUV. The latest models have a backup camera, stability control, and crash test ratings that are second to none.
If your family loves tech, you'll appreciate the connectivity to Apple CarPlay and Android Auto integration. Voice controls will allow you to integrate your music and GPS seamlessly while keeping your hands on the wheel and your eyes on the road.
Finding the Safest Option
Finding a family sedan that's under $15,000 with high safety ratings might seem like a tall order. For example, The Subaru Legacy is a simple but efficient 4-door sedan that can suit the needs of most families. It also happens to be rated "5 Stars" for safety.
This mid-size car has been rated with "Superior" front crash prevention for the last 5 years. Its LATCH system for child seat anchors continues to improve with every release.
As an added safety measure, it has a rollover sensor that will deploy airbags in the case of a rollover. Front, rear, and head airbags are activated should a collision occur.
The newest models include seat cushion airbags. Located in the front part of the driver and passenger cushions, they prevent passengers from sliding under the seatbelt in the case of a severe crash.
Finding the Most Features
When searching through family cars for sale, some families need a car fully-loaded with features. Whether it's your family's love of gadgets, need for charging, or appreciation of cutting-edge safety, a Ford Fusion might be the way to go.
And if your family is has a green, sustainable household, you'll love the opportunity to lower your carbon footprint with the hybrid version.
For example, the loaded- up 2015 Titanium version includes a keyless ignition, leather interior, and rear parking sensors.
If you're a musical family, you'll love that this car is outfitted with twelve Sony speakers. Rock out to your favorite music together on a family trip or get into the groove on your way to school. More and more manufacturers are learning just how much people like their music!
For longer trips, backseat passengers can rest in comfort with the heated and cooled seats and video monitor.
You'll also remain safe and visible in low-visibility conditions. The Titanium package includes turning signals on the mirrors and front fog lights to see the way through fog and snow.
Finding The Ideal Family Cars For Sale
With so many family cars for sale, it can be hard to parse through all of the great options. While it may be tempting to find a cheap option online, it can be hard to verify the quality of what you're going to get.
Going with a dealership over an owner ensures that you're going to be protected instead of being potentially saddled with thousands of dollars in legal fees. The combination of a warranty, certified safety checks and the kind of advice you get from on-site mechanics can be priceless.
To see what's available near you, check out our inventory and see the great options in family cars for sale today.