How to Determine Fair Used Car Rates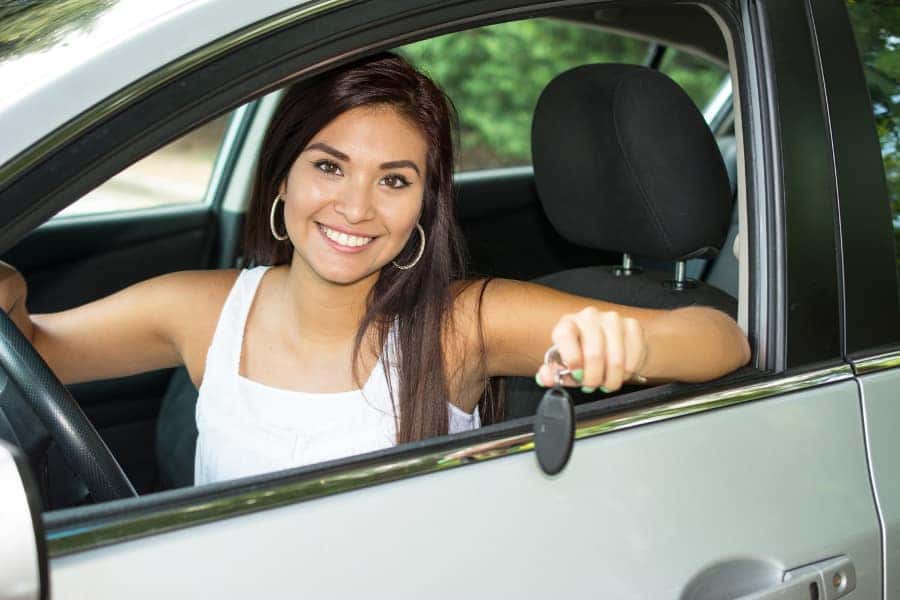 If you're looking into buying a used car, it's not always easy to know if you're getting a good deal.
Each car has its own history. The last thing you want is a jalopy that's been in five wrecks. Then there's getting fair used car rates. You have to be smart, but the whole process can be confusing.
Don't worry, we can help.
Let's take a look at how to get the right used car for you at the right price.
Finding the Right Car At Fair Used Car Rates
When trying to find the right car, do some research before you make a decision.
Look at used cars online. Check out local dealers too. If you have a particular type of car in mind, read reviews about the make and model before making a decision.
Larger dealers often have more of a selection, making it easier to find the right car.
With dealers such as House of Cars having their inventory online, you can search for used vehicles and compare.
Taking a Test Drive
Never buy a vehicle without first taking a test drive. Listen for little noises or rattles that sound abnormal.
Check to see if the car shifts easily. Make sure the air conditioning and heating work well. A grinding noise might indicate a worn compressor.
Drive with the radio off and on. Check to see if the speakers work too. As you drive, test the vehicle on the city streets and the highway, and make sure the brakes work well.
Don't overlook the seatbelts, power seats, and power windows. Check the lights, headlights, brake lights, and blinkers.
Look at the engine and check all the fluids. Look at the tires and test the air pressure. Don't just rely on the seller's knowledge.
You don't want to miss something that will cost you more money down the road.
Sometimes buying from an owner can bring mechanical headaches down the road. Play it safe by going with a dealer that mechanically inspecs their vehicles before reselling and offer warranty options.
Checking for Flooding
Thousands of cars are flooded each year due to storms, something to keep in mind if you're buying a new car.
These flooded cars could end up anywhere. At first glance, you may not see the signs of flood damage, unless you know what to look for.
Search for visible water lines inside the car, on the engine, and on the wheel wells. If you're not sure, have a mechanic inspect the car on a lift.
Look for new carpeting or upholstery. People don't normally re-carpet a car unless it has been damaged.
If you smell a musty or moldy scent, it indicates water has been in the car. Look for rusted metal under the seats. A wet air filter indicates water damage as well.
Play it safe by asking for the vehicles CarProof. Dealers such as House of Cars offer free CarProof on all vehicles.
Used Car Financing
The financing of a used car depends on whether you buy from a dealer or a private individual. In most cases, a bank won't finance a car if it's older than 5 years.
You will pay approximately 2% more when financing a used car than when financing a new car. An excellent credit score will help you get the best interest rate possible.
If your credit is poor, you may want to take steps to improve it before getting a car, but there are options. House of Cars accepts good and bad credit as well as offers credit rebuilding programs so you can buy the vehicle of your dreams down the road.
Finalizing A Deal
Once you have your final price, and you feel confident about the sellers' used car rates, you're ready to seal the deal.
If you are buying from an individual and are paying cash and there are problems later, you may not be able to get your money back. Instead, pay with check or credit card. You want to have a paper record of the transaction in case potential issues crop up.
If you buy from an individual, problems can arise if the owner still owes money on the vehicle. In this case, you must have a written agreement granting you the title once the car has been paid off.
Extended Warranty
Whenever you buy a used car that is not covered by a manufacturer's warranty, you are responsible for all repairs. If you want to save money, consider buying from a dealer and opting in for extended warranty for your used vehicle.
Make sure you understand exactly what the extended warranty will and will not cover.
Again, doing your homework pays off.
Get the Best Deal
You want to make sure you are getting the vehicle you really want at fair used car rates.
If you are in the process of looking for a quality used car, truck, or SUV, or if you have questions, we'd love to help. Check out our inventory and contact us today.