How to Choose the Right Used SUV for Your Needs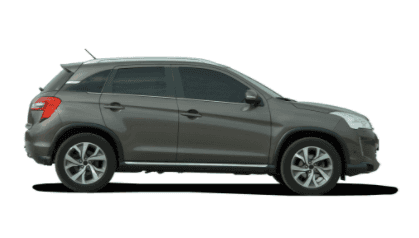 Looking for a big, powerful car? Do you want one that's perfect for traveling long distances? In this case, an SUV will do the trick.
These vehicles are fast and resistant to shocks, which makes them ideal for hitting the road. You can drive on sand, rocks, and mud without having to worry about your safety.
Most cars lose about 65 percent of their value within five years. Thus, it may not be worth buying a new model unless you really want it.
If you're short on money, look for a used SUV. With some luck, you can find one that looks like new. Take your time to shop around, assess your options, and negotiate the price.
First, let's see why SUVs are such a great choice!
Are SUVs Right for You?
More and more customers are choosing SUVs over passenger cars. Popular brands, such as GM, Fiat, and Chevrolet, got a huge boost in sales this year. It is estimated that over 34,365 Canadians bought a Toyota RAV4 this year alone.
Other top-selling models are the Honda CR-V, Nissan Rogue, and Ford Escape. These vehicles remain a strong market leader, offers both style and comfort. With an SUV, you'll look cool and feel safe while on the road.
Unlike sedans, SUVs provide more space and extra seating capacity. This makes them ideal for families. A key feature is the third-row seating, which allows you to carry more passengers.
For instance, if you're planning a trip with your friends, it's no need to drive two cars. You can take everyone in your SUV and split the costs.
Some models get excellent gas mileage and can achieve over 30 miles per gallon. Additionally, they're safer than most sedans. SUVs boast extra safety features, such as anti-lock brakes and traction control.
They're an excellent choice for off-roading, so you can drive them on the beach or in the mountains. On top of that, drivers feel in control even at high speeds. Their maneuverability in adverse conditions shouldn't be overlooked either.
Now that you know the benefits of owning an SUV, assess your needs. What are you going to use the car for? If you have a large family or travel a lot, look no further.
Also, consider your location, budget, and ride preferences.
A regular car will work better for those who expect a smooth, luxurious ride. SUVs, on the other hand, are safer and more stable. They also hold their market value well, so you can get a great price on your car if you ever decide to sell it.
What to Look for in a Used SUV
Contrary to popular belief, SUVs are not that expensive. Nowadays, there are models for every budget. Not to mention that you can buy a used SUV that's just as good as a new one.
A second-hand vehicle can save you thousands of dollars. This year, the gap between new and used car loans hit $30,621, which is a record high.
Sure, it's nice to drive a new car, with that fresh smell and feel, but is it really worth the price? With a used SUV, you'll have fewer fees to pay and get better value for the money.
Second-hand vehicles also have lower registration fees. Moreover, they come with lots of great features at a fraction of the price. You can buy any make or model, negotiate, and even get an extended car warranty for less.
Ready to go shopping? Here are some things to consider when buying a used SUV:
Assess Your Budget
Decide how much you're willing to spend on a car. Consider its price, maintenance costs, and fuel consumption.
Request free quotes from insurance agents to determine the coverage costs. Think about any extra features you might need.
Once you have a budget in mind, look for SUVs that match your requirements.
Choose a Make and Model
Used vehicles are getting cheaper and cheaper. Car dealerships are being flooded with SUVs, trucks, and sedans that look like new. In 2017, customers paid six percent less on used cars compared to the previous years.
With proper research, it's easy to find a cheap, reliable second-hand SUV that will last for years. Plus, you can always look for more affordable models, such as:
Jeep Patriot
Kia Sportage
Kia Sorento Base
Dodge Journey
Nissan Rogue
Jeep Compass
Mitsubishi Outlander Sport
Honda CR-V
Toyota RAV4
Hyundai Tucson
Subaru Forester
Most SUVs boast powerful features, such as hill ascent and descent control. Your only job is to pick a model that best suits your needs.
Check the Car
Next, contact a car dealership and ask about the models you're interested in. Go there to shop around.
Check the vehicle's tires, engine, and overall condition. Look for dents, rust spots, or scratches. Make sure there are no signs of rust in the trunk.
Remove the oil filler cap and look for residues. Take a good look at the belts and hoses. If they're cracked, move on.
If you don't know too much about cars, bring a mechanic along. The mech can check the vehicle and provide more information about its capabilities.
Ask about the car's history and previous owners. Try to find out why they've sold the car in the first place. To stay safe, get an extended warranty.
Compare at least three different models before making a choice. Beware that American cars are often cheaper than European brands. Additionally, they have lower repair and maintenance costs.
Get Your Dream Car Today
As you see, buying a used SUV isn't rocket science. You just have to shop around and avoid impulse buying.
Choose a trusted car dealership and bring your own mechanic. Check the vehicle's condition and take a test drive. Ask the dealer about the differences between your favorite brands.
For many Canadians, SUVs are their go-to vehicles. In 2017, sales increased by over 8.2 percent. These cars are perfect for families and adventurers alike.
So, what are you waiting for? Contact us today to test our cars! We have over 400 models available, so it's easy to find a used SUV that won't break the wallet.