Buying a Car With a Student Budget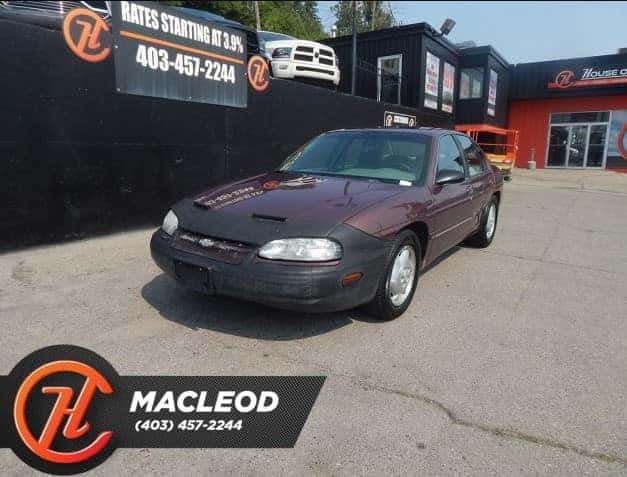 Everybody has to buy their first car at some point or another. Considering how big the world has gotten, it seems as if the best time to do so is during the late stages of high school or even the early stages of college.
However, assuming you carry out this purchase on your own, that also means you're required to see it through by using a student budget. It goes without saying, it will prove challenging. Albeit, not impossible.
Nonetheless, as this is very likely to be your first time buying a car, you'll need help. In order to help you make things properly, we'll go over some recommendations. Ideally, once you're through, you might have gotten the very best out of your budget as well.
Evaluate your possibilities
Buying a new car requires giving a close look at your current finances beforehand. More so when you're a student, as you'll need to come up with a budget to determine how much you have to spend on your car.
Likewise, it'll be of great help to figure out which expenses you can cut off and redirect that money towards the purchase.
Make sure your budget includes every single expense you make on a day-to-day basis. For instance: your monthly rent, your phone bills, the internet bill, your daily lunch, among other things.
On a similar note, knowing how much money can be separated from your main savings account is a great way to pinpoint what you can afford in the first place. In other words, you'll be able to realize which manufacturer and which model is within your grasp.
In addition, try to consider potential insurance providers while you carry out this entire process, as it is an essential expense to make for all car owners. Believe us, you don't want to have a car without insurance.
Ask yourself: what are my needs?
At some point, all car owners had different reasons, which eventually led to their original purchase.
You probably need it to attend school each day, maybe even your job. Under that same criteria, maybe you plan on driving by yourself. Or else, you might be planning on giving your friends a ride as well. More so, does your major involve carrying out large loads of stuff regularly?
With those scenarios alone, you already have different aspects to consider, which will play a key role in deciding which kind of vehicle you'll have to buy.
For instance, if you plan to drive by yourself and don't have to carry anything more than a backpack, you might do well with a compact car. Alternatively, if you constantly have to carry large loads of stuff while also giving your friends a ride, then you might do better with an SUV.
In essence, as this is a process you do not want to repeat every 18 months or so, make sure your choice is one you won't regret any time soon. Make sure your purchase truly fits your needs from the get-go, even if you have to stretch your finances a little.
Check your credit. Do you need a cosigner?
In your case, the possibility of needing auto financing might be higher than average. In other words, you'll have to apply for a loan.
The amount of interest you'll pay for any loan highly depends on the current state of your credit score. Usually, a higher score is favourable in giving you lower interest rates and vice versa.
However, with you being a student, the possibility of having a low credit score is also high. Even so, you might not even have a score at all. Do not worry. At that point in your life, that's completely normal.
However, it does mean that most banks will potentially see you as a wildcard, leading them to deny your application entirely.
To counter this scenario, you could get a cosigner to help your case. It can be either a friend or a family member.
A cosigner is a person that, as the name states, will cosign your loan lease. By doing so, they are trusting in your ability to pay the loan on time. If you were to be unable to, then such responsibilities would fall upon them. Ideally, you do not want to disappoint them in that regard.
Furthermore, getting a cosigner is a great way to build up credit as a youngster, which will prove fruitful the next time you have to apply for a loan. Keep in mind it doesn't necessarily have to be another car loan. In addition, you might not be needing a cosigner at such a point.
Do some research
Assuming you already did all the previous steps, by now, you should have some options at hand. So… Which one should you buy?
To discard some options, leaving the absolute best as the sole winner, you need to do extensive research regarding the characteristics of every vehicle.
What you want to get out of this research is an assurance that your final choice is: reliable, affordable, safe, and durable.
But, what aspects should you research in the first place? Try the following:
Gas efficiency. Out of all your options, pinpoint the one with the better gas per mileage ratio.
Testimonies regarding maintenance. Did any previous owner of the same model need constant maintenance? If so, how much did the repairs cost?
Auto insurance rates. How much do insurance providers charge for their services towards those particular models?
Is the car intended for city drives? Or nature drives? Does it fit your needs?
Have there been any recalls for those particular models?
For potential resales, at which price has it been valued at various mileage points?
Prepare yourself for a drive
By the time you've gone through your research, congratulations, you have found your ideal vehicle. At this moment, you'll want to visit any nearby dealership and finally start carrying out this process.
Guess what? You did it all with a student budget. Told you it was possible.
Get your first car at House of Cars
At House of Cars Medicine Hat, we pride ourselves on bringing together new drivers with their very first cars.
More so, we pride ourselves on providing tons of financial assistance for those who need it.
We understand the kind of struggle that might come from having bad credit. However, we won't let that keep you apart from that one vehicle that speaks to you!
At House of Cars, everybody gets a chance to see themselves driving. Contact us today to learn more!