8 Things Used Luxury Cars Offer that Others Don't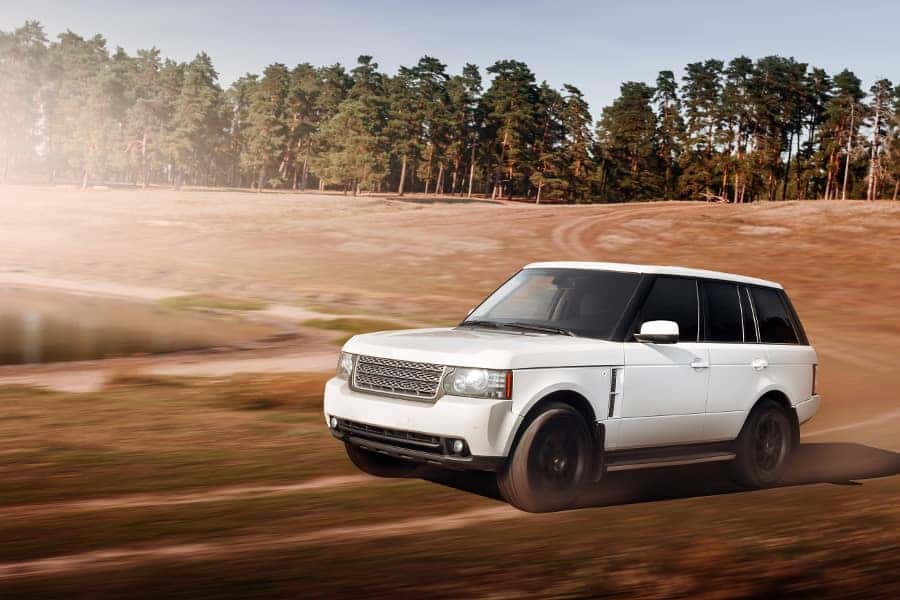 Has it been several years since you've bought your last vehicle? If so, you'll be shocked at the features used luxury cars now offer that weren't available only a few short years ago.
Many luxury car features take your driving experience from mundane to exciting. Depending on the amount of time you spend in your car each day, this can not only improve your driving time but also improve your days.
But can you really afford luxury on a modest budget? The prices of used luxury cars might pleasantly surprise you!
Let's take a look at 8 things used luxury cars offer today that other cars don't. Then you can decide if it's time to jump into one with your next car purchase.
Don't be afraid to dream!
1. Active Suspensions
The vast majority of high-end luxury cars today utilize some sort of form of active suspension. Some of these include air suspensions and others include magnets.
An active suspension system uses sensors that determine how severe a bump is before you cross over it on the road. It then adjusts the travel of the wheels to help minimize that bump's impact on the car and passengers. This helps you enjoy a much-improved ride, especially on poorly-maintained roads and highways.
In a vehicle without an active suspension, there are no bump sensors. Hitting bumps can be very harsh and unforgiving on the vehicle. No doubt you have experienced this many times in your current car.
One added benefit to active suspensions is that they reduce overall body roll which provides a much more stable ride while cornering. See for yourself. Test drive a vehicle with an active suspension and you'll immediately notice the difference it makes.
2. Massaging Seats: What Could Be Better?
Did you know that many high-end used luxury cars now offer you a personal massage as you travel throughout your daily commute?
That's right, there are several modern luxury cars that include massaging seats that are built right in. They feature air bladders that continuously inflate then deflate as you travel.
Most of the higher-end cars use up to 10 bladders in the seat. This provides the "kneading" feeling you get when you head in for a professional massage.
Not only will you get to enjoy this feeling every time you get into your car, but you might also save some hard-earned money by heading to the spa so often.
Imagine jumping into your car after a rough day at the office and getting massaged all the way home.
That's what we call luxury!
3. Executive Rear Seats
Most high-end luxury cars are available with executive rear seats. These offer much more than the standard heating and ventilation options.
On top of those standard features, executive rear seats now come with a center console that's full-length and offer climate and individual audio controls.
The rear seats are also often completely adjustable and can be reclined much like airplane seats.
While luxury comfort is important to you, it's important to your passengers as well. Executive rear seats will allow them to enjoy the ride in comfort.
4. The Mercedes AirScarf
Do you dream of owning a convertible but live in a colder weather environment and don't think it would be practical? The Mercedes AirScarf solves this problem and is available on the SL and SLK convertible models.
The AirScarf system works like an actual scarf that warms each occupant's head and neck with the weather is cooler but you want the convertible top down. It's located in the headrests in the front seats.
The AirScarf provides a beautifully warm blanket of air that continually warms both driver and passengers while you cruise down the road with the top open during late fall or early spring.
It's a dream come true for the convertible lover that's looking for more time driving with the top open.
5. Remote Start for Those Cold Winter Days
Many of the cars sold today offer smart key systems that allow you to open your door and start your engine without taking your key from your pocket. However, some brands take this even further with remote starters.
These smart systems let you start your car from a distance using your key fob. You can then allow your car plenty of time to warm up and forget about getting into a frigid car on those negative degree winter days.
In the summer you can use this feature to cool down your car so it doesn't feel like a sauna when you jump in.
6. Seat Ventilation
This is one of the best features of used luxury cars.
Ventilated seats work just like heated seats by bringing climate control directly to the seat. However, these work to cool you and your passengers.
This allows more personalized temperature control for you and your passengers, without requiring as much air conditioning.
7. Seatbelt Extenders
This simple yet luxurious feature makes it easier to buckle yourself into your car, especially if you're wearing bulky clothing like a sweater under a heavy winter coat.
As soon as you close the door, the extender pushes your seatbelt toward you, making it much easier to reach and strap on.
If you have a disability, the ease-of-reaching will be a godsend.
8. A Powered Trunk That Works Both Ways
Most cars now allow you to open your trunk by pressing a button. But how many times have you had two arms full of groceries and couldn't close the trunk without setting something down?
A powered trunk allows you to close your trunk with a simple press of a button, completely alleviating this problem.
Used Luxury Cars You Can Afford
Now that you see some of the exciting features used luxury cars offer, maybe it's time to see if you can afford to jump into one!
Start by browsing our huge inventory and see what we have to offer. If you have questions, don't hesitate to give us a call.
While driving a used luxury car may not change your life, it'll certainly change the way you feel while you're on the road. We look forward to serving you!