5 Things to Keep in Mind Before Buying a Used Transport Van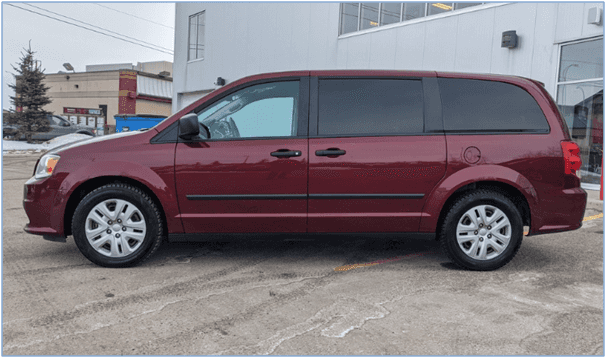 There is an obvious reason why transport vans lead the commercial vehicle market in North America, and no matter what – or who – you need to transport, these vehicles are the perfect fit for these tasks!From delivery companies to tourism agencies, transportation vans are the most resilient and trustworthy vehicle on the market for transportation tasks.
Without a doubt, a reputable transport van model will be by your side for many years due to its durability. Vans are also an incredible option to buy as pre-owned, given that their quality allows you to get all the benefits of a newer model at a lower price.
If you are looking for a pre-owned transport van, these are 5 things that you should keep in mind to make the best purchasing decision.
1. Current players in the market
Currently, these are the transport van brands that are leading the market:
Ford
Mercedes
Volkswagen
Vauxhall
Peugeot
Mitsubishi
When looking through these brands' catalogues, consider the reputation of brands, what price ranges they're currently going for in the market, and available warranty – this helps guarantee quality for the long run!
When reviewing the model catalogues, shorten your options to those with the load capacity and engine power that you will need for your daily activities. This will help you stay within your budget and avoid mechanical issues due to exceeding the vehicle's capacity.
2. New vs. Pre-owned – financial advantages
Although we love the smell of a new car, the financial advantages of pre-owned vehicles are too many to ignore!
Transport vans have a high selling cost but a very low resale price since used cars lose most of their value after the first two years of use due to depreciation. Re-selling your new vehicle will not give you the return on investment you might be expecting.
Instead, you can look for models that are just over two years old at an affordable price, which will continue to maintain their high quality. The best part? You will not have to assume a significant loss due to depreciation!
3. Cost of ownership
It is common for people to get carried away by attractive sales prices, but you must think ahead! You should anticipate the cost of owning and using a transport van in your monthly budget.
To make the most out of your investment in a transport van, take into account these three variables before making your purchase decision:
– Frequency and average price of mechanical maintenance
– Average cost of fuel expenses per month
– Average miles you travelled in a month.
If the total sum of these variables is higher than what your monthly budget can afford, you may have to consider another model, even if the price tag seems too good to pass up. Some models just require too much work.
Luckily, dealers like House of Cars have tons of experts that can help you figure out what model will give you the biggest bang for your buck.
4. Why consider a dealership like House of Cars
Now you have the necessary information to find the transport van model that best suits your daily activities, now is the time to start your search!
Your best ally is the internet, where you can find dealerships near you or owners of transport vans who are looking to sell it directly to a new owner.
Even though having these many options just one click away is very comfortable. You need to be careful and make sure you are buying from an authentic and trustworthy source.
When thinking about a trustworthy dealership near Medicine Hat, you have to look at House of Cars' extensive digital catalogue.
We work to ensure that you will find the ideal transport van model for you or your business that also meets all of the quality standards you expect.
We also offer in-store mechanic services that can help you maintain your van in years to come. That way, you can get everything in one place!
5. Explore financing options with House of Cars
Both dealerships and banking institutions offer loans for pre-owned vehicles, but they differ in their application processes.
Bank institutions tend to have a more laborious and strict process, especially if you don't have a good credit score.
But for a dealership like House of Cars, our financial specialists will work to provide personalized financial plans that will suit your budgeting needs without the tedious application process, even if you don't have a good credit score.
You read that right. We approve both good and bad credit. We understand that everyone's situation is different, so let us help you make the most out of your money!
Are you ready to hit the road with the van of your dreams? Call us now!