FREQUENTLY ASKED QUESTIONS
House Of Cars is here to provide you with the answers to our most frequently asked questions.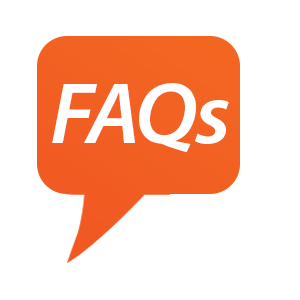 We understand that purchasing a vehicle can be an overwhelming experience for some.  Our job is to make the buying process as quick and easy as possible for you by providing you with some answers to our most frequently asked questions.
WHAT'S SO SPECIAL ABOUT HOUSE OF CARS?
  Whether you have good credit, poor credit or no credit at all, we're able to find you the best vehicle tailored to your needs based on your current financial situation - that's not only what you want - but what you can afford.
  Whatever your financial situation, don't be ashamed!  We've seen it all.  Whether you've been through bankruptcy, are a student, new to Canada or self-employed, we'll work hard to find the perfect solution for you.
WHY NOT OTHER USED CAR DEALERSHIPS?
  Because we're not after the money; we're genuinely here to help.  We understand that not everyone has the best past when it comes to their finances and we pride ourselves in our ability to help those individuals out via our Credit Rebuilding Program.
  We also cater to all car buyers, not just "sub-prime".  We carry anything from a reliable Toyota Camry to a swanky Audi R8!  Not to mention that if we don't have what you're looking for in stock, we'll find it for you!  After all…we didn't win two Top Used Car Dealership of 2016 titles by two reputable businesses for no reason. ;) 
DO YOU TAKE TRADE-IN'S?
  Yes, we accept all trades at fair market price. The price will be determined once we appraise your vehicle and determine what your current vehicle is worth. 

DO YOU OFFER WARRANTY?
  Yes!  House Of Cars offers comprehensive warranty to all of our customers. 
DO YOU PROVIDE CARPROOF?
  Yes!  All of our vehicles come with a Carproof and a full mechanical fitness inspection.
HOW CAN I REBUILD MY CREDIT?
  The best way to rebuild credit is to get yourself an installment loan, whether that be (for instance) through financing a vehicle or paying off a credit card. But you need to make your payments on time (this goes for phone and utility bills, as well).
  An auto loan is one of the best ways to establish good credit fast.  Having an installment loan for a large sum of money that's being paid off on time each month not only looks impressive on your credit bureau but also proves the banks that you're trustworthy for future loans.  Just remember…it takes both time and patience.  As long as you stick to your goal of paying your bills on time, you'll be on your way to great credit in a matter of no time!
WHAT IS YOUR CREDIT REBUILDING PROGRAM?
  The House Of Cars created a program that offers great advice to our customers on how to rebuild their credit through an auto loan.  Our program allows us to consolidate existing debts into one easy monthly payment, providing them with an alternative to tackling their debts fast and getting them on the right track! 
I'VE BEEN DECLINED ELSEWHERE.  CAN I STILL GET APPROVED FOR FINANCING?
  You bet you can!  House Of Cars Inc has an incredibly high rate of approvals, regardless of previously declined applications.  The process is quick, easy and hassle-free; just fill out our easy 30 second online credit application and leave the rest to us!  Don't worry - your information is strictly confidential and will never be solicited to third-party companies.  Once that's done, we'll submit it to our lenders and work on your approval. Once we get the approval, we'll work our magic and find the perfect vehicle fit for you.
HOW LONG DOES THE PROCESS TAKE?
  From the time you fill out an application, we'll get the process started within just a few short hours.  In the best of circumstances, we can even have you driving away in your new vehicle within just 24-48 hours!  It's really that easy.
CAN I PURCHASE A VEHICLE IF I LIVE OUT OF PROVNCE?
  Yes!  In fact, we have many buyers from out-of-province!  We can either arrange to have the vehicle shipped to you or you can come drive it home yourself!
ARE YOU LICENSED WITH AMVIC?
  Yes, House Of Cars Inc. is an AMVIC licensed auto retail dealer.